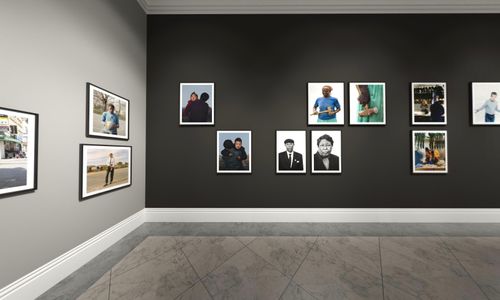 Taylor Wessing Portrait Prize, London
Two portraits from Nelken's portfolio, HeadStrong: The Women of Rural Uganda, were selected for inclusion in the National Portrait Gallery (UK)'s Taylor Wessing Photographic Portrait Prize 2020 exhibition. Dan Nelken's two photographs -- "A. Olga, Age 74, working in the quarry for 28 years", and "Olga's Hammer" -- were among 5531 photos submitted by 2169 photographers. The exhibition features 50 images by 37 photographers.
Another-Observer blog reviewed Nelken's work and that of a dozen other exhibitors
Virtual Exhibition at the National Portrait Gallery
Photolucida: Critical Mass Top 50
Dan Nelken was selected as a Top 50 photographer in their annual juried competition.
15th Annual Julia Margaret Cameron Awards for Women
Juror Elizabeth Avedon awarded Dan Nelken First Prize in the only category in the Julia Margaret Cameron Award that was open to men: "The Feminine Universe." This was the inaugural year for this category. Portraits from Nelken's HeadStrong portfolio won highest honors. A May 2021 exhibition is anticipated at FotoNostrum Gallery in Barcelona, Spain.
Africa Photo Awards
Jurors awarded Dan Nelken Honorable Mention for his portrait "Two Couples" from Nelken's portfolio, County Fair Portraits.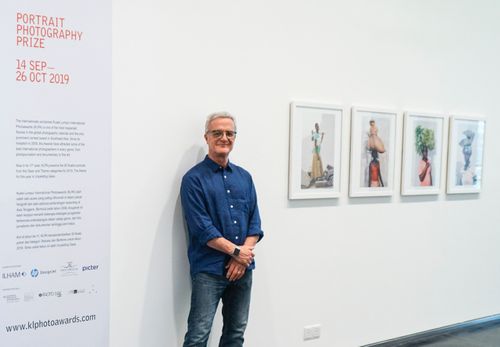 Kuala Lumpur International Photoawards, Malaysia
KLPA awarded Dan Nelken First Prize for his series, HeadStrong: The Women of Rural Uganda. The KLPA 2019 theme was "Unyielding Gaze – Portraits in Photojournalism. Nelken received the top award in the professional category in Kuala Lumpur where he gave an artists' talk at the Ilham Gallery, host of the 2019 Award Winners Exhibition.
I Choose Film: Film Photography Now, Manchester, Vermont
Dan's color portraits from his series and book, Till The Cows Come Home, were included in this group exhibition of twenty living photographers at the Elizabeth de C. Wilson Museum. His work featured farm families who participate in agricultural competitions at County Fairs. Nelken's photo of a fair participant and his prize-winning dairy cow served as the poster for the show, which was curated by Stephen Schaub.